Tank Trucks
Unit # 893 – 2003 Western Star Tandem Tank Truck
14 Cu. meter single compartment tank.  Equipped with a 4 inch pump for loading and unloading.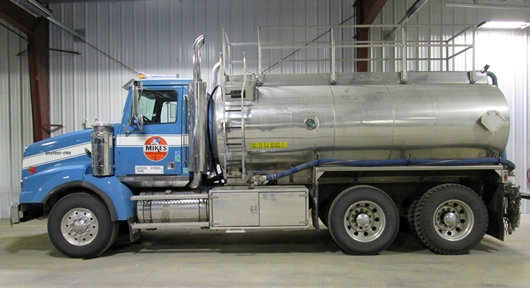 Unit # 878 –  2022 Western Star
Tridem 20 Cu. meter aluminum double compartment Aluminum tank.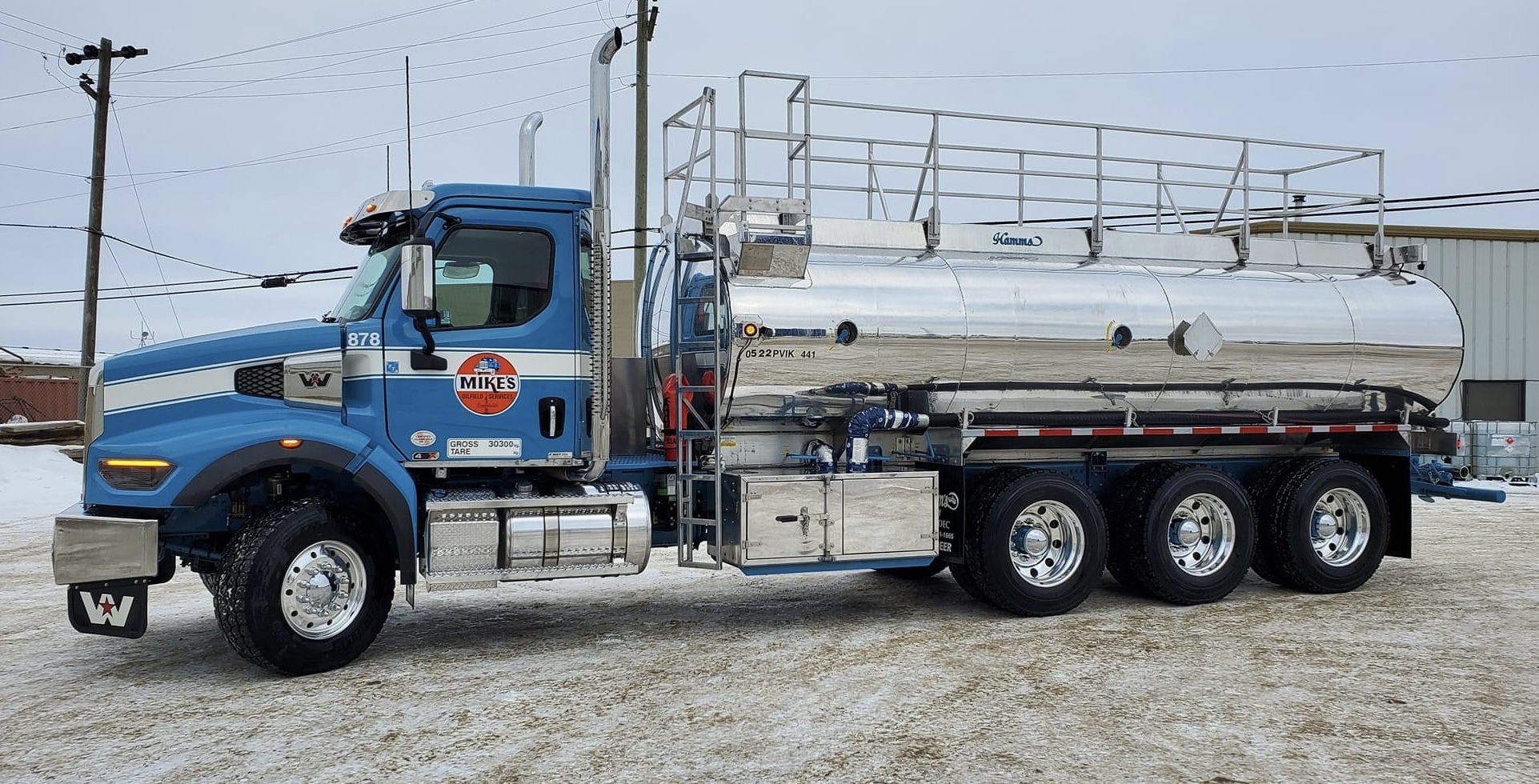 Unit # 921 – 2013 Western Star
Tridem 34 Cu. meter aluminum single compartment Aluminum tank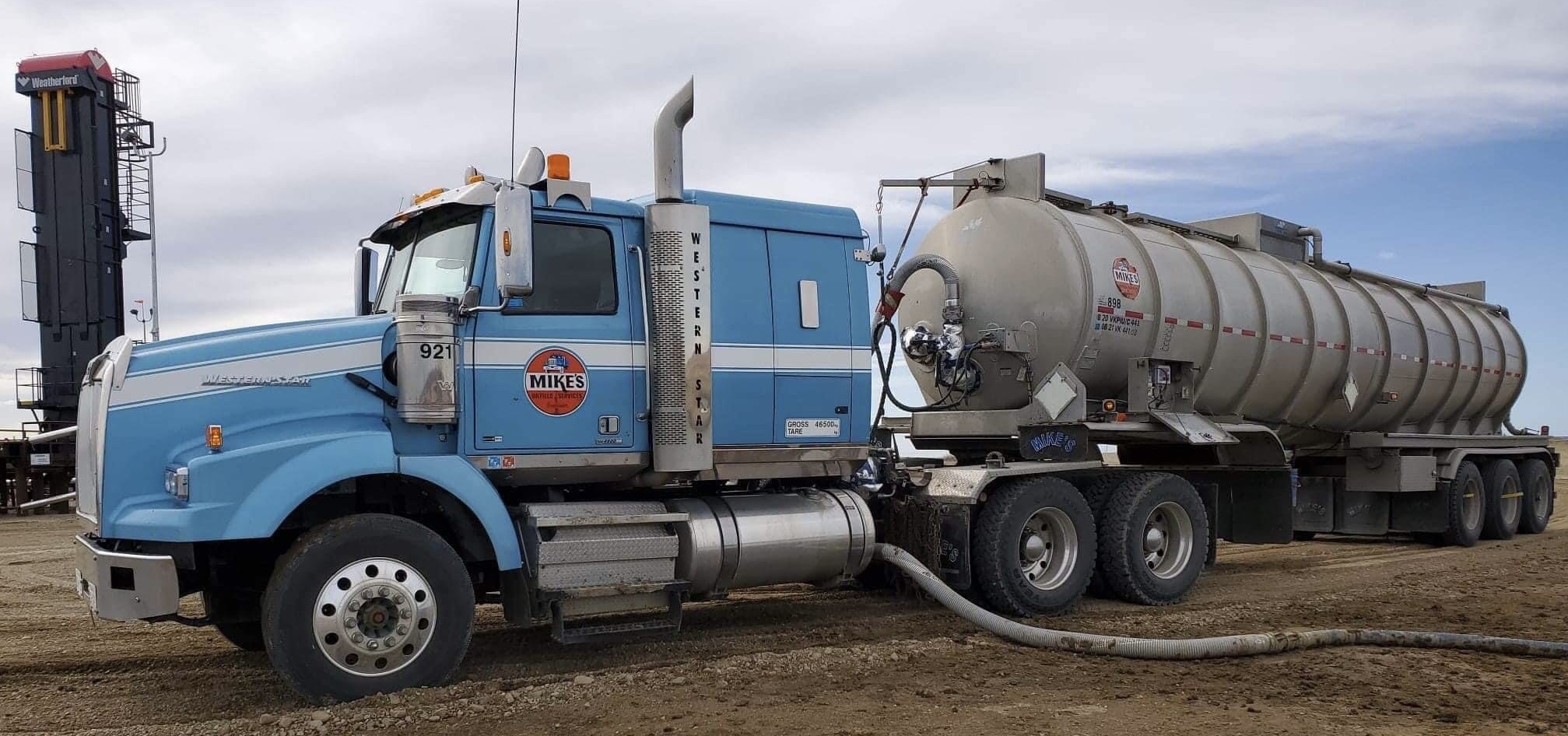 Unit # 877, 890, 892 Pup Trailers
12 Cu. meter single compartment tanks on tandem axle trailers
Unit # 899, 912, 917 Pup Trailer
18 Cu. meter tri-axle pup trailer
Heating and Storage Tank for Fresh Water
Heats fresh water to 80 degrees Celsius and stores fresh water for cementing and winter transportation of fresh water.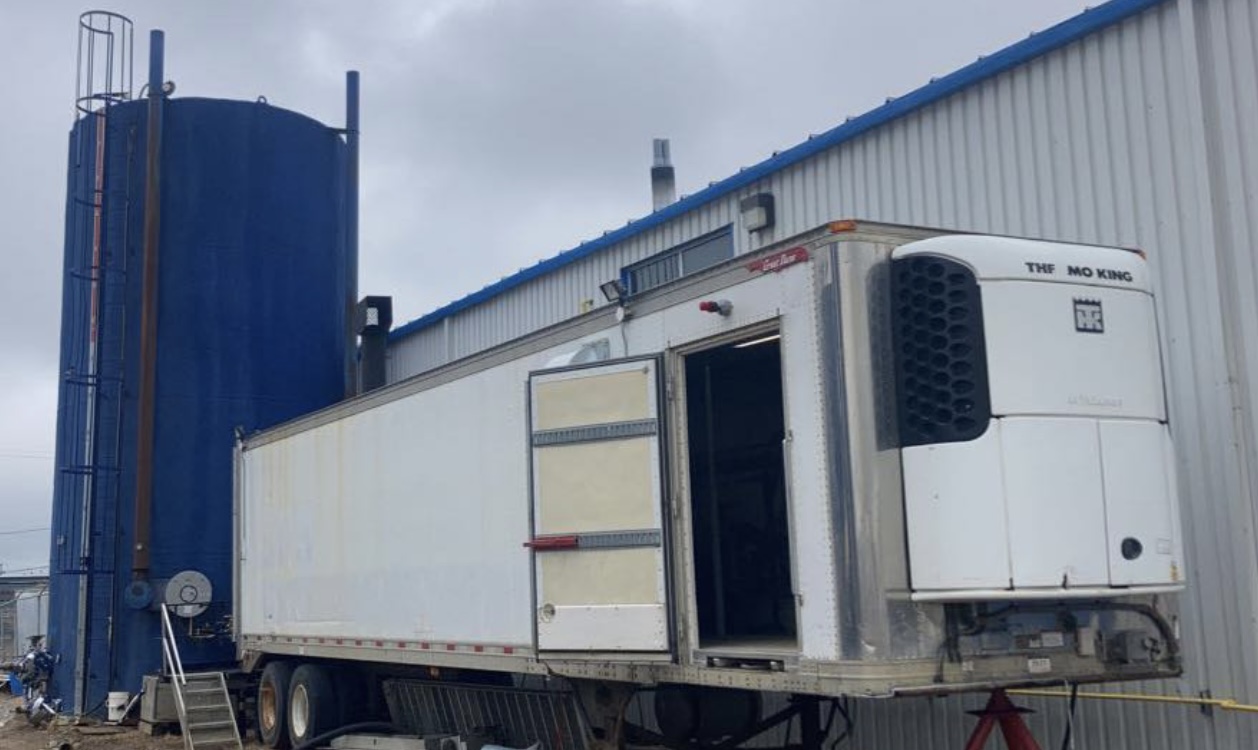 Methanol Storage Facilities
Contained facility with two 1000 barrel tanks.  Used for storing methanol or methanol mix.  Methanol mix is used in winter for hydro testing.  Contains a 40 % Methanol – 60 % Water mixture.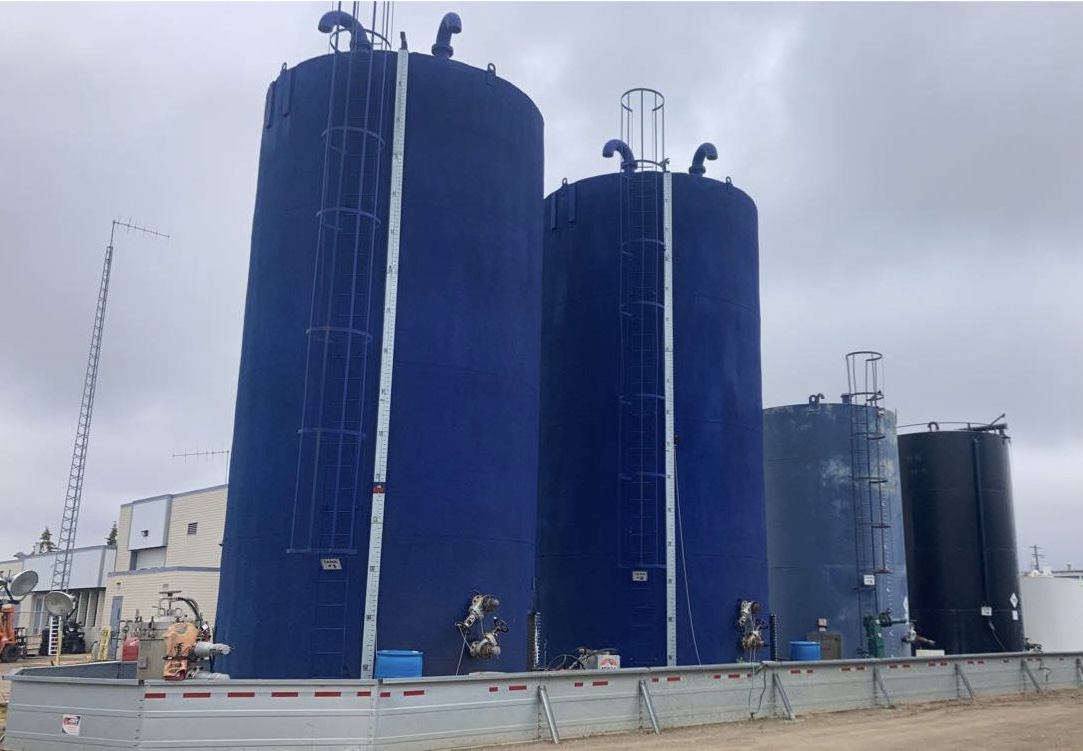 Mike's Oilfield Services Ltd. currently has a fleet of 15 tank trucks available for all your fluid hauling needs.  Three of our units are capable of pulling pups and 3 tractor trailer units to economize the hauling of larger loads.
Each of our units have clean tanks enabling us to haul a wide variety of work over fluids with minimal risk of contamination.
Have a big cement job on the go?  Mike's Oilfield Services can provide clean tank trucks and water which can be heated to your specifications.
Dust or fire control on your pipeline right of away?  Our trucks are equipped with spreader bars or water spreading shoes  to satisfy your needs.
We can also provide KCL water.
Pease call 1 (780) 875-1561 for rates or any other information you may require.
Contact Us
780-875-1561
Phone
888-875-1561
Toll Free
780-875-7880
Fax
admin@mikesoilfield.com
Email Us